Is online shopping really a Cyber Criminal in disguise?

Tim Roncevich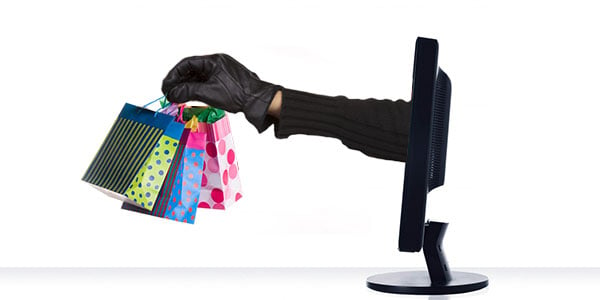 There you are, scrolling through Instagram in between other mundane tasks, or checking out the current events on Facebook. You then go to the latest relevant tweets, and wait… is that a virus lurking in the virtual shadows? Nah, it's just an advertisement asking you to click on an image of a nice sweater. You were just talking about how it gets cold in the office and you need some new appropriate yet stylish professional attire. You click on the link and next thing you know you are in the vortex of so many other online shopping opportunities. Shopping is literally at the tip of our fingertips with a simple mouse click, and has become increasingly popular online on computers, tablets, and other cellular devices. It is possible to order anything online and have it delivered directly to you and with the increase in online purchases, cybercriminals simply must wait in the background to trap consumers rushing to get the best deals.
Hack attacks are on the rise, and when you are entering your personal details on a mobile device, it leaves sensitive information out there with easier access for cyber criminals. Identity theft is more prevalent as customers are quick to enter their credit card information, address, contact details, and even social security number at times. While most Companies offering online shopping might be secure and PCI compliant, hackers have been increasingly successful at tricking customers with phishing scams. Webpages resembling the authentic ones can be easily created and unsuspecting buyers will then be tricked into entering their personal information and bank details. Additionally, links in malicious emails appearing to come from a legitimate Company can cause the launch of a malware infection on devices.
Cyber attacks are truly bought as easily as online shopping. This is because "platform criminality" allows for cyber criminals to go online to cyber marketplaces without having to be computer experts. Customers can visit these sites to hire hackers, purchase software which will allow them to gain access to data login details, hardware such as credit card skimmers, and all from the comfort of their own home. The software does not need to be installed on your physical device in to order to gain access to your credit card information. This is why it is so important to be cognizant of your online shopping habits and pay close attention before clicking on a link and filling out financial data before buying alleged goods and services online.
Since mobile devices have made it so easy to pay for items with one click check out, there are certain precautions you can take to ensure your data is protected. The best way to protect mobile devices is to use a PIN (personal identification number or password) and be careful about what apps you use. Additionally, it is important to have a way of remotely wiping your data if your phone is lost or stolen.
Be Proactive and not Reactive when it comes to digital security. You can do this with certain protective measures, which are easy to implement:
Ensure passwords are protected and changed frequently and do not share with anyone you don't trust with your financial information.
Ensure antivirus protection is installed on all devices and the version is up to date.
Check your phone's settings. Smartphones have privacy and security settings that control access to specific information such as which apps can access your contacts, calendar or location and to help you keep information from prying eyes. Look at the settings carefully and change them if necessary.
Use geolocation with care, certain apps are used maliciously and can track your spending habits so hackers can have your favorite products and stores appear to pop up with deals, but are really imposter pages.
When using a new website for purchases, read reviews and confirm if other consumers have had positive experiences with the site.
When in doubt, throw it out. Links in emails, posts and texts are often how cybercriminals try to steal your information or infect your devices.
When shopping online check the web address to see if security is enabled. The address should contain https:// indicating extra measures to help secure your information.
While we can't eliminate risk all together, by being proactive we can significantly reduce the risk posed by hackers and cyber criminals when we indulge in online shopping.