What Types of Companies Need Audits? 4 Ways to Know for Sure

Tim Roncevich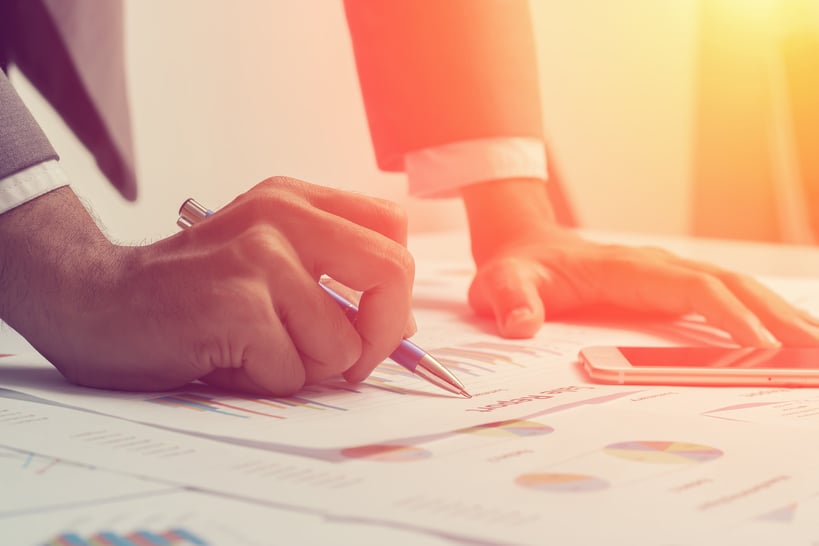 Cybersecurity is paramount when your company handles your customers' Personally Identifiable Information (PII).
You must protect against data breaches to stay in business.
Audits assess the security of your data as well as your compliance with regulations. By successfully completing audits, you affirm for regulators that you adhere to their standards and you assure your customers that they can trust you.
Moreover, if you do not periodically test for vulnerabilities, you risk security breaches as cybercrime damages escalate. You could lose valuable business time and customers if your data is compromised.
With so much at stake, corporate directors and senior management are increasingly requesting reports on the effectiveness of their companies' cybersecurity risk management programs from independent third-party auditors, according to a cybersecurity risk management reporting fact sheet from the American Institute of Certified Public Accountants (AICPA). "Cybersecurity is one of the top issues on the minds of management and boards in nearly every company in the world — large and small, public and private," the AICPA says.
Depending on your industry, you could also incur fines or even be shut down by regulators if you don't have a third party validate your compliance with cybersecurity standards.
Knowing the most common cybersecurity audits, and which industries they apply to, will help you protect your company's data and comply with regulations. Here are four ways to know for sure if your company needs to perform an audit.
1) You want to protect data.
Audits help you identify cybersecurity weaknesses so that you can better defend against attacks. The objective of an audit is to provide management with an assessment of a company's policies and procedures and determine its operating effectiveness, ISACA explains in a description of a cybersecurity audit.
The scope of a cybersecurity audit typically includes the following, according to ISACA:
Data security policies relating to the network, database, and applications
Data loss prevention measures
Network access controls which have been implemented
Detection/prevention systems deployed
Security controls
Incident response program
Your company needs an audit if data could be exposed by weaknesses in any of these areas.
2) Your service affects other companies.
Your company needs an audit if your service could materially affect your customers, that is, if your company acts as a service organization whose services affect its clients' internal control over financial reporting (ICFR) or manages data on behalf of your customers.
A Service Organization Control (SOC) 1 audit helps position your organization for continued growth, client confidence, and the ability to serve a broader range of clients. SOC 1 audits have a proven and strong return on investment (ROI).
SOC 2 reports are best for companies providing services that do not affect their clients' ICFR. This means a SOC 2 audit may be good for your company if you are a managed-service provider or Software-as-a-Service (SaaS) vendor, for example.
In today's global economy, potential clients want quick validation to determine the strength of a potential vendors' compliance environment. A SOC 3 requires the same testing rigor as a SOC 2 audit, but provides a public facing report which can be placed on a your website.
Whereas SOC audits meet the needs of U.S.-based companies, international organizations are increasingly asking for ISO 27001 reports. The ISO 27001 standard was developed to provide a consistent model for establishing, implementing, operating, monitoring, reviewing, maintaining, and improving an Information Security Management System.
3) You want to comply with industry standards.
Your company also may be subject to industry-specific regulations or standards, particularly if you are responsible for security for a large retail, banking, healthcare, or SaaS company.
For example, if you are in healthcare, you may need to comply with the HITRUST Common Security Framework (CSF) to determine if you meet the recognized standards and regulatory requirements from NIST, HIPAA/HITECH, ISO 27001, PCI DSS, FTC, COBIT, CSA Cloud Controls, and various state-specific regulations that HITRUST CSF unifies. You also probably need to maintain HIPAA compliance, which protects patient data.
Other examples of industry standards include:
PCI compliance for organizations involved with payment card processing, including merchants, acquirers, issuers, and service providers;
The Gramm-Leach-Bliley Act for companies that offer consumers financial products or services like loans, financial or investment advice, or insurance; and
The Sarbanes-Oxley Act for public companies.
Your company needs audits if you are subject to any of these regulations, or similar ones, that may apply to your industry.
4) You want to thrive.
One of the reasons you need an IT compliance audit is that security sells.
Benefits of successfully completing any audit include:
Marketing and competitive advantage.
Increased trust in your company over your competitors who do not have a SOC report. SOC 1, SOC 2, and SOC 3 reports should be viewed as an annual investment in your company with a proven ROI, helping generate new clients while increasing operational efficiencies through streamlined processes.
Improved organizational performance and productivity.
Ability to perform outsourced services for public and private companies.
So, your company needs an audit if it wants to grow in today's increasingly complex business environment.
Now that you have these four ways to know for sure if your company needs cybersecurity or IT compliance audits, you know what you should do today to make your data more secure.
Want to learn more about cybersecurity or IT compliance audits? Contact us for a free consultation.